Chamonix to Zermatt - The Haute Route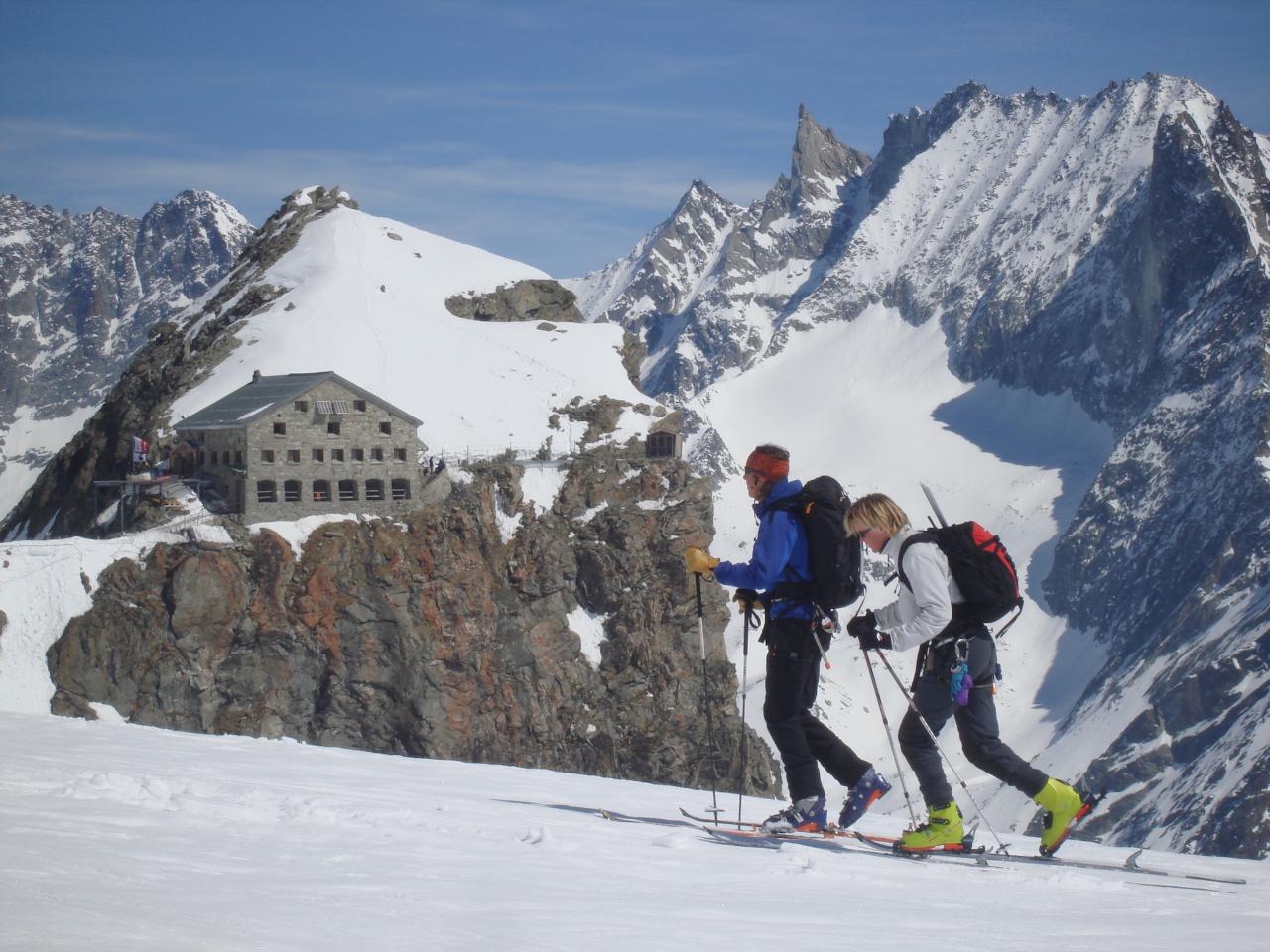 The Chamonix to Zermatt is well known as the most classic of all the Haute Routes of the Alps. Our traverse packages start with a warm up day ski touring or splitboarding the Vallee Blanche high above Chamoinx. Our traverse starts the following day from the townsite of Argentiere; taking the earliest lift we can, we'll ascend to the top of the Grand Montets ski slopes and from there descend to the Argentiere Hut for our first night en route.
There are a few variations of the route, however our preference is the Verbier Variation which gives the best blend of quality skiing, exciting terrain, and reasonable travel times on our skis each day. On day 3, we use a local Gondola in Verbier which makes gaining altitude fast and efficient leaving the village. Beyond Verbier, hightlights of the route include stays in Verbier, the spectacular Cabane Des Dix, an outstanding ascent to the Pigne D'Arolla and finish the week with the run of a lifetime as we ski down from summit level, below the iconic north face of the Matterhorn to arrive in Zermatt your waiting hotel and a team meal in the town center. The huts we visit are opperated by both Swiss and French Alpine Clubs. While they are comfortable and clean, they also provide hearty mountain meals for our groups each night.